Read on to meet the team - or contact us to get started right away. By focusing on your specific needs and challenges we can help you develop a highly targeted improvement roadmap. If you would like our help in implementing that roadmap, we can also work with you to select an Advisor that is an ideal fit for what you would like to achieve.
Adam Moran
Adam Moran has an MBA from Lake Forest Graduate School and 25+ years of experience working with manufacturing and distribution processes. He has a thorough knowledge of lean manufacturing tools and change management strategies and is excited to apply his knowledge and experience to your next improvement project.
Adam's expertise in the XL platform comes from helping 1,000+ companies understand XL and how to best apply it to their applications. He's worked across an extremely broad range of industries on every continent except Antarctica; perhaps, you'll be the first to help him get there! He has a particularly deep knowledge in aligning continuous improvement initiatives with your company's broader business objectives.
Adam is an amateur chef and understands that, as with any complex meal he cooks at home, prep and execution are key to a project's success.
Brendan O'Brien
Brendan O'Brien has a BS in Mechanical Engineering from Georgia Tech and experience in both manufacturing and technical consulting. He blends his engineering background and problem-solving mindset with a people-first approach to your improvement projects.
Brendan's expertise in XL stems from being an integral part of our product design team; if coaxed, he may let you in on a few secrets about the new products we are developing. With clients, he is particularly passionate about creating sustainable cultures of improvement.
Brendan is a huge Dune fan. If you ever notice a reference to batch processing Melange in our materials - well, that is probably Brendan.
Kelsey Loughlin
Kelsey Loughlin has a BA in Education from DePaul University and 5+ years of experience in teaching and training. She is a people person with a strong history of translating difficult and complex topics into actionable results.
Kelsey's deep expertise in XL stems from her role as a Customer Success Manager, and she is ready to apply her wealth of knowledge-sharing experience to your next improvement project. With clients, she is particularly enthusiastic about leveraging a combination of training and tools to get the most from your data.
Kelsey is a lifelong Harry Potter fan and even named one of her XL devices "Hogwarts"; she is eager to work her magic to simplify improvement processes and seamlessly incorporate XL into your world.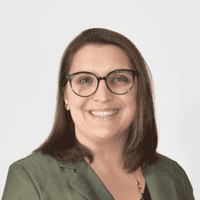 Kirsten Park
Kirsten Park has a BS in Industrial Distribution from Texas A&M University and 5+ years of experience in manufacturing and industrial process improvement. She has experience working both on the factory floor and in the back office and stands ready to apply her holistic approach at your factory.
Kirsten's experience in all things XL starts with her role as a Customer Success Manager at Vorne and continues through the wide range of training materials she has developed. She is keenly aware of the challenges that manufacturers face because she has experienced them herself and understands that the best improvement solutions balance day-to-day engagement with informed long-term decision-making.
As an avid cyclist, Kirsten knows that long-term process improvement is just like distance cycling - you need the right equipment and motivation to reach your destination!
Matt Mettelman
Matt Mettelman has a BA in Economics from Marquette University and 10+ years of experience in manufacturing. He has a well-earned reputation with our customers for providing insights that are so on target, it's as if he has been working side-by-side with you for years - teaching, training, developing strategy, and even working on your production lines.
Matt's impressively deep XL knowledge derives from years of working with literally hundreds, if not thousands, of companies on successful XL implementations. He is also a member of Vorne's planning committee; as such, he directly influences the direction of the XL platform. Matt is passionate about educating in a manner that balances theory and practicality.
Matt is an ardent outdoorsperson and loves exploring in his modified 4Runner; allow him to blaze a trail to success with your team while you thoroughly enjoy the journey.